ALLAN PARK, STIRLING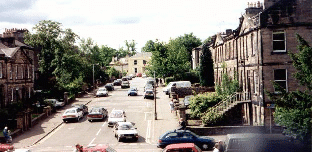 Mainly built by Alexander Bowie between the years of 1819 and 1829.
These houses reflect the classical Georgian style of architecture much favoured in the building of Edinburgh New Town.
The two blocks of houses No's 1--9 on the left and 2-6 on the right particularly reflect the Edinburgh plan where a number of houses were built under a common facade. Bowie's houses are Stirling's only example of this type of building. The following map shows Allan Park as it would have been around 1828.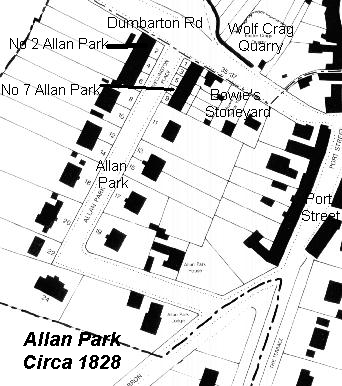 Numbers 2--4--6 Allan Park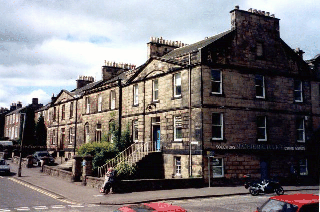 The right hand block of houses shown immediately above were in the Bowie hands until the 1840's.

Number 2, on the corner, was the Bowie family home until Bowie's untimely death in 1829.

The side entrance and the basement would, more than likely, be Bowies office and the main entrance, by the flight of steps, would be the family entrance.
---